Hello :)
So this is my first post of 2014! Happy New Year!
I'm finally back with another outfit post after what feels like ages!
These pics were actually taken a couple of weeks ago, and I'd forgotten that I took them. (That seems to happen to me fairly often).
I'm looking forward to getting my camera back on Friday so you can expect lots more outfit posts in the next few weeks. Summer is when I'm most inspired and excited about fashion, so I'm looking forward to getting back into blogging! Having said that though... my outfits will probably consist of simple summer dresses or shorts, so hopefully they're not too boring!
Anyway...
I like to think of this as my "prairie dress" and ideally for these photos I would be in a field full of grass and yellow flowers as far as the eye can see.
That's what I picture when I wear this dress... something along the lines of this photo...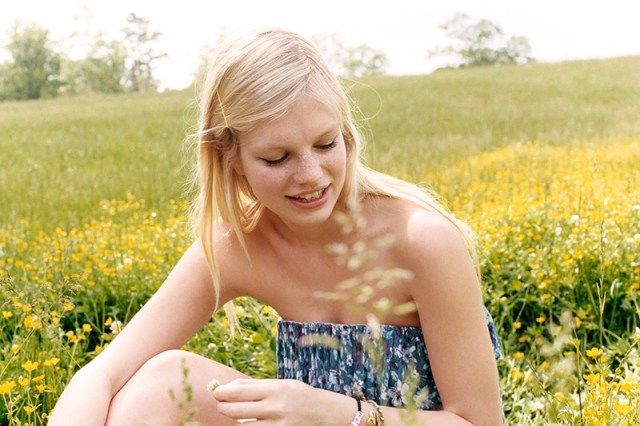 Image from
Sadly, I don't have access to that kind of scenery... so my back garden will have to do!
I'll leave it at that for now -
have to get an early night so I'm well rested going back to work tomorrow!
Goodnight
Lots of Love
Lauren
xxx
Dress - Witchery
Wedges - Aldo
Belt - from Singapore