Today I'm sharing a little Esperance Travel Guide - What to do, where to stay and of course my food and drink recommendations! Tom and I spent 3 nights in Esperance for our honeymoon (or "mini-moon" as we're calling it - we have plans for a bigger trip next year!) and had such a fab time. Being a 7.5 hour drive from Perth, it was somewhere that neither of us had been before and it really was lovely to explore a little more of Western Australia, this amazing state we get to call home.
GETTING THERE
As it is a fairly long drive, we decided we would break up the journey and stay a night in Hyden which is roughly half way there. This had the advantage of also giving us time the next day to stop by Wave Rock, which was pretty impressive! Driving inland really does provide a whole different landscape to the more bushy setting I'm used to seeing on our trips to Margaret River, and it was cool to experience a bit more of the "outback". Tom and I both love road trips and the drive itself flew by quickly as we had so much to talk about after the wedding, but my tip for a long drive is stocking up on audiobooks (or podcasts) and obviously making sure you have lots of snacks!
STAY
We stayed at the Esperance Chalet Village, and I couldn't recommend this place more highly. Situated just out of town on a beautiful property it was the perfect place to relax and chill as well as a great base to explore from. It was such a beautiful, cozy and comfortable place to stay and I loved it so much I'm dedicating a whole post to it so check that out (I'll link it as soon as it's up!) for more info and photos. We'll definitely be staying here again whenever we make it back to Esperance!
EAT
For food places I have two recommendations, of course I'm sure there are other great places but these are the ones we tried out and were impressed with.
We stopped here for lunch on our second day and the food was great. Tom had a burger and chips while I had a Mexican Rice Salad Bowl. Both were delicious.

Located right near the water in a beautifully renovated old building that gives you the feeling it's been there for ages, the setting itself was lovely and it was an idyllic spot to just sit back and relax. Just what we needed for our honeymoon!
Apparently they also do great cocktails!
As you probably guessed, this is the local Fish and Chip shop. Tom's a huge fish and chip lover, and this place got his tick of approval. We ordered takeaway and went back to our chalet to eat. We had planned to go and sit by a beach but it was getting pretty windy, and not long after the rain and lightning started so I think heading home was a good call!
We were also told The Pier Hotel was a good dinner option, but didn't try it so can't vouch for it. We had dinner at The Loose Goose restaurant one night too which a work colleague had recommended to me. The food wasn't bad but it just wasn't something I'd write home about. (Although maybe I just didn't order well?)
DRINK
Tom visited this place everyday we were there, and he's a bit of a coffee snob so you know it must be good.
I'm not much of a coffee drinker but I very much appreciated the pretty interior (love that hanging plant and the windows into the store next door!) and the cheese-y jalepeno pretzel that I ate there.
All the baristas were very friendly too!
A cute little green food van on the foreshore near the old Tanker Jetty, I actually visited twice, both times ordering the "Flu Fighter" juice. I can't remember exactly what was in it but it was a very orange and very delicious. I'm told they also do a great soup and panini which I will hopefully get to try someday :)
Another coffee place, this little cart was also near the Tanker Jetty right near S'juice. Tom said the coffee was pretty good and he'd recommend it.
DO
We only had a short stay in Esperance of 2 full days, but managed to fit quite a bit in, as well as enjoy some downtime just chilling in our chalet. There are plenty of other places to visit and things to do if you have more time, but if you're only there for a short trip, here are the highlights I'd recommend.
Explore the Great Ocean Drive
Esperance is known for it's beautiful beaches and if you're short on time, taking a drive along this 40 kilometre loop is a great way to see a number of them! Driving along this stretch of road allows you to take in the stunning coastal scenery and easily pull over into the small car parks to make your way to the beaches below. Of course with pristine white sand and seriously blue water, it is very tempting to take a dip (although the water was much too cold for a wimp like me!)
I'd recommend climbing the Look Out at Observatory Point as the view really is lovely. Just don't forget to put on sunscreen (I did and was left with rather red arms and now an inconvenient t-shirt tan... :p)
The drive also takes you past The Pink Lake which is worth stopping by, but as most reviews online will tell you, is not actually pink (the white shade is still quite pretty though).
Visit Cape Le Grande National Park
Cape Le Grande is about a 45 minute drive from Esperance. This is where you will find some of the most beautiful beaches in the world as well as great walks and hikes to enjoy.
We only had about half a day here but could have spent much longer as there is so much natural beauty to see. You can also camp here if that's your thing!
Lucky Bay
Apparently this beach has been named "The Whitest Beach in Australia". It has something to do with the superfine quartz sand (that squeaks a little as you walk on it!) and the water here is also stunningly blue. There is a campsite nearby and a little ice-cream/coffee van too. The Kangaroos here are obviously very used to people as they were just casually lazing in the shade in front of the ice-cream van. One of them had a little joey in her pouch which would occasionally poke his head out and look around - just so cute!
Tom ordered a "Kangaccino" from the coffee van which was basically just a cappuccino with Malteezers at the bottom (symbolising kangaroo poo!).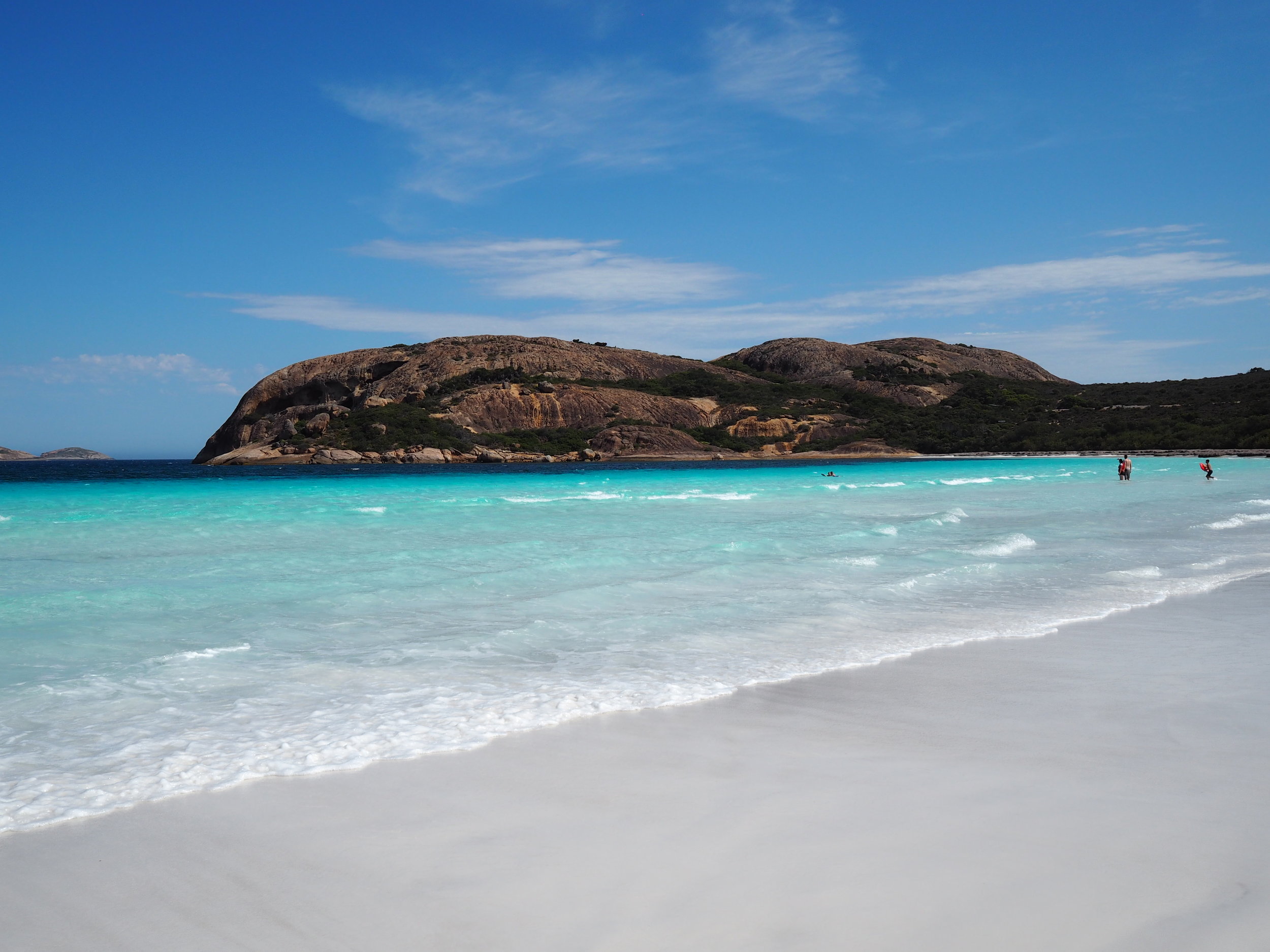 Hike to the top of Frenchman's Peak
This is a must do! Admittedly we didn't make it all the way to the top as the clouds were starting to look pretty grey and ominous by the time we got 3/4 of the way up, but the views were still beautiful and are definitely worth the climb. The signs at the base of the peak suggest allowing 3 hours for the round trip, but if you're fit you could definitely do it in less time. Do make sure you have good grip on your shoes though, and don't even attempt to climb if it's raining as large parts are quite steep and basically just rock face that would become very slippery and treacherous when wet!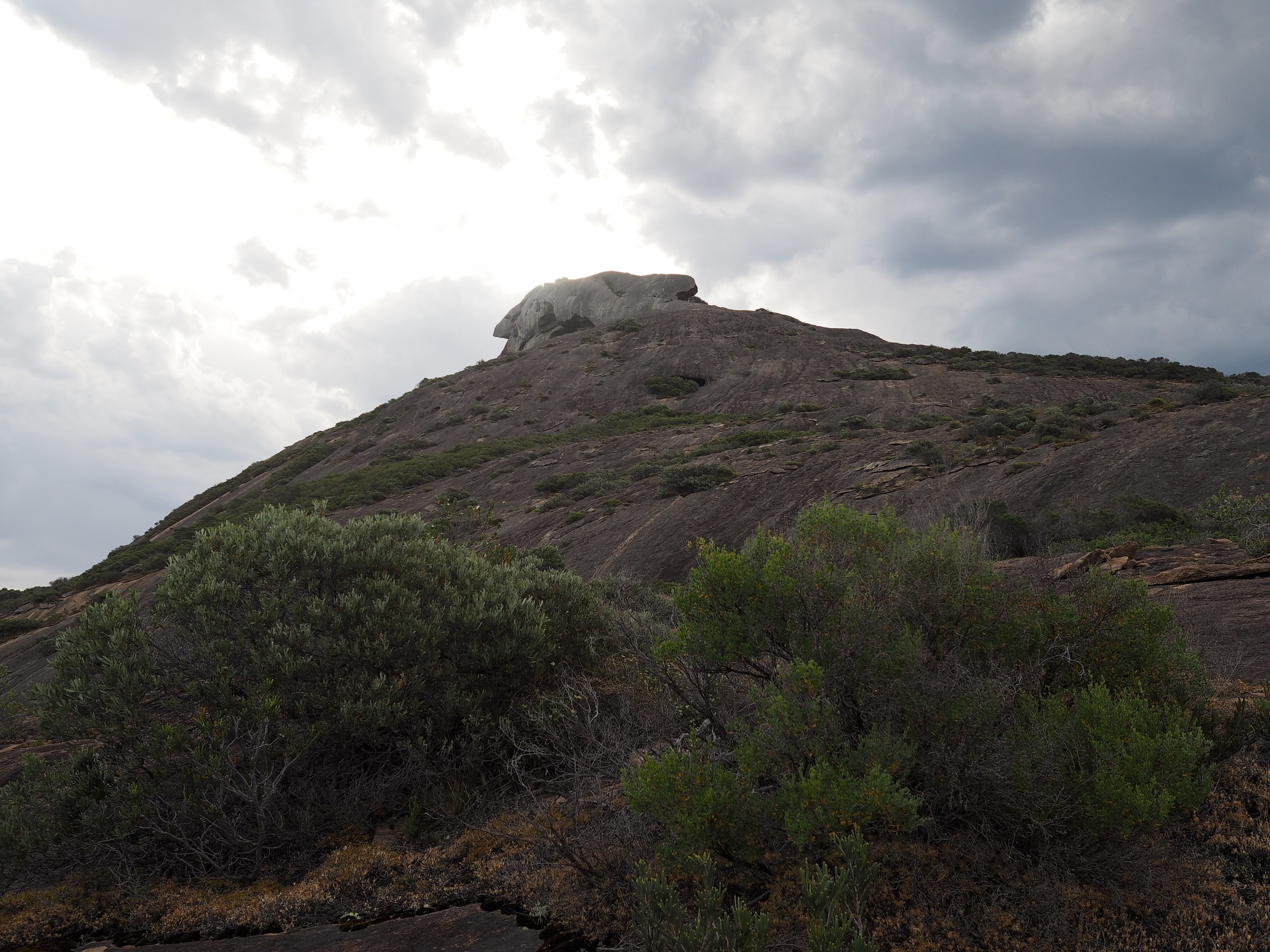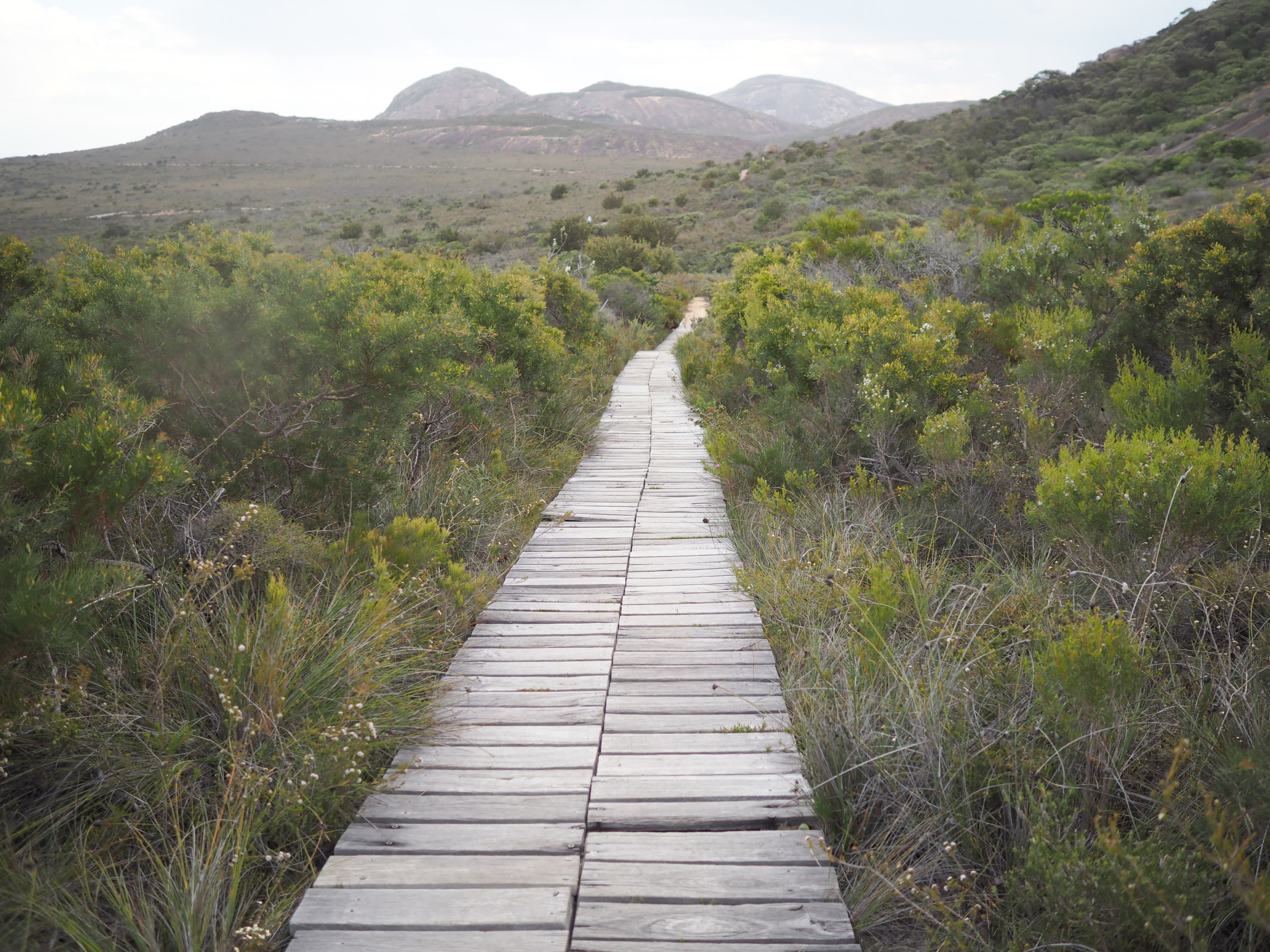 Hellfire Bay
We stopped here for only a short time as it was about to rain, but I actually preferred this beach to Lucky Bay. It was absolutely beautiful and totally deserted!
So that brings me to the end of this Esperance Travel Guide. I hope you enjoyed it and it's inspired you to add this beautiful part of WA to your list of places to visit some day! I always dream about far off destinations overseas but its good to have a reminder that there really is so much magic to see without having to hop on a plane!
Let me know in the comments if you enjoy these kind of travel posts or come say hi on Instagram (@laurennatalia29)!
Lots of Love
Lauren
xxx